"I feel like the more diverse the room, in every way, smoother sailing. People behave themselves better, the cream will rise differently."
On the latest episode of My Next Guest Needs No Introduction with David Letterman, Tina Fey opened up about the importance of giving women equal opportunities to men in the entertainment industry.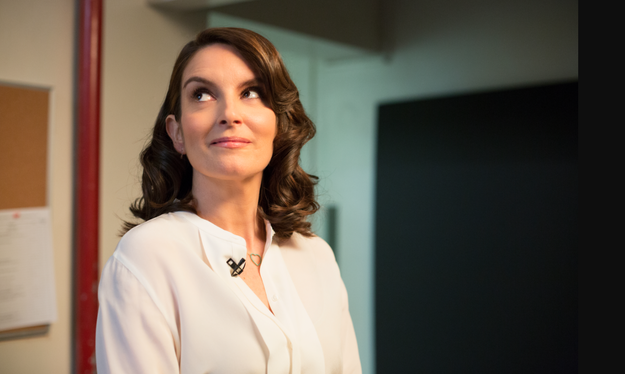 Cara Howe/Netflix
The conversation began when Letterman told this anecdote about the lack of women writers on his long-running talk shows such as Late Night.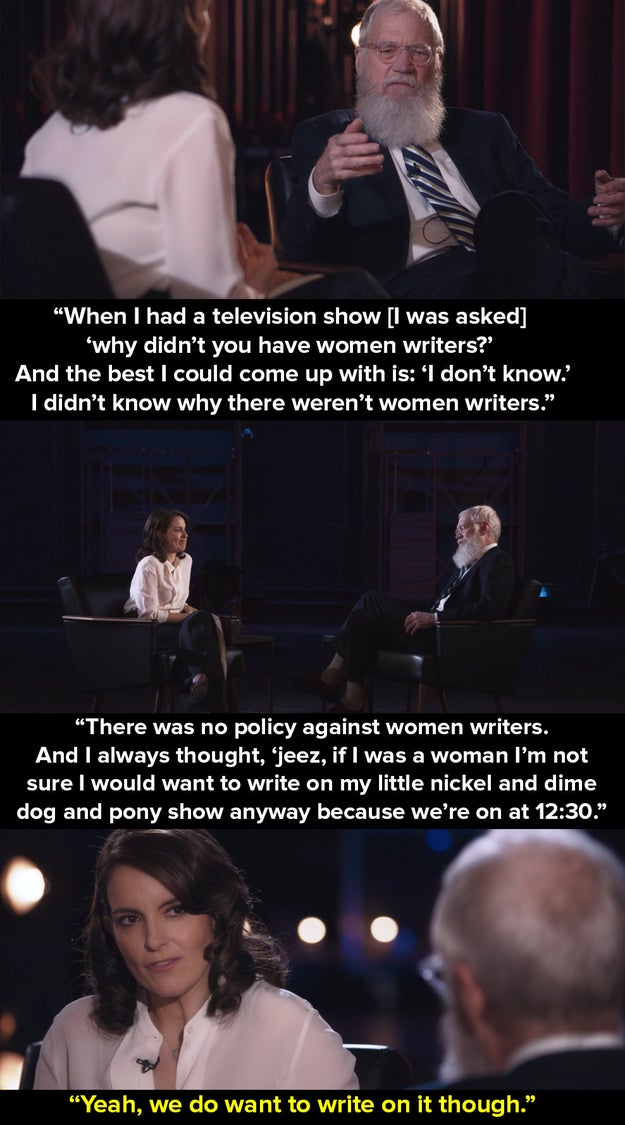 Tina Fey, who is the creator of 30 Rock, Unbreakable Kimmy Schmidt and screenwriter for Mean Girls, made her big break on Saturday Night Live, in 1997. Reflecting back on the time, Fey said that the show had a "very male vibe," with one writer storing a bottle of his own urine at his desk.
Netflix / Worldwide Pants
Fey explained that the writing process at SNL was fair in that every writer had the opportunity to read aloud any sketches that they had written.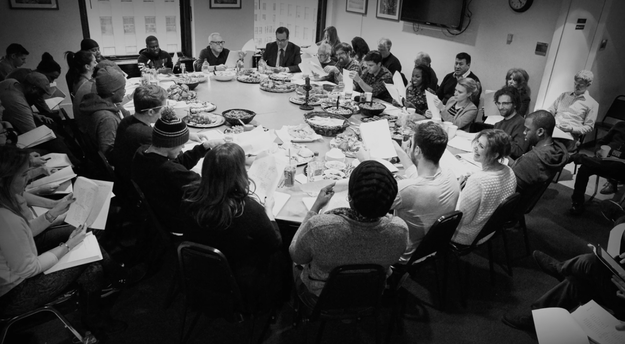 "You always get to write whatever you want, and you always get your shot to perform it at that table reading," explained Fey. "If it plays, it will go, most likely. What started to improve was that as the chemistry of that room became more diverse, other things played better."
SNL / Netflix
However, she went on to say that it was only when women became more involved in the whole process – from being present at table reads, writing and having production roles – that jokes began to emerge that wouldn't have been thought of otherwise.
Fey told one anecdote about how a sketch written by a woman writer was originally passed up by a male editor. She said: "Through discussion, they weren't purposely being like: 'Oh this is a lady thing this is gross', but it became clear that they did not, literally, truly, did not understand what she was talking about because they were guys."
Netflix / Worldwide Pants
Fey said that without women being in the room in the first place, opportunities for women writers will not develop.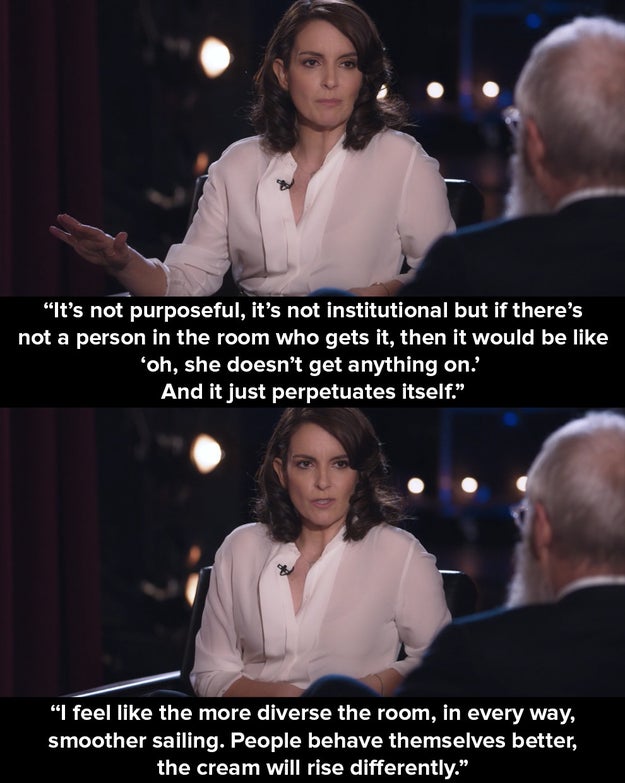 Netflix / Worldwide Pants
LINK: Tina Fey Says She Regrets Parts Of Her Charlottesville Sheet Cake "SNL" Skit
Read More