Some of us want to stay in this summer.
May 10th: "Safe" Season 1 (Netflix)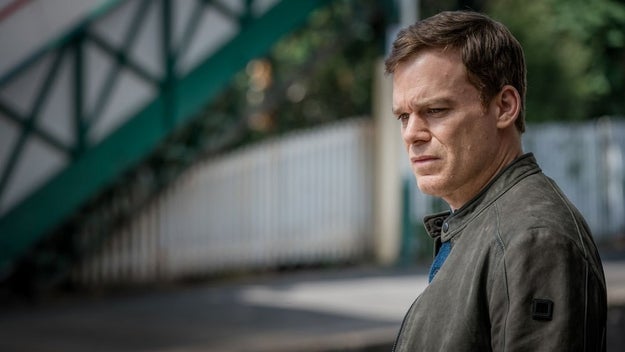 "After his teenage daughter goes missing, a widowed surgeon in an affluent neighborhood begins unearthing dark secrets about the people closest to him."
Red Production Company/Netflix / Via variety.com
May 11th: "The Adventures of Rocky and Bullwinkle" Season 1 (Amazon)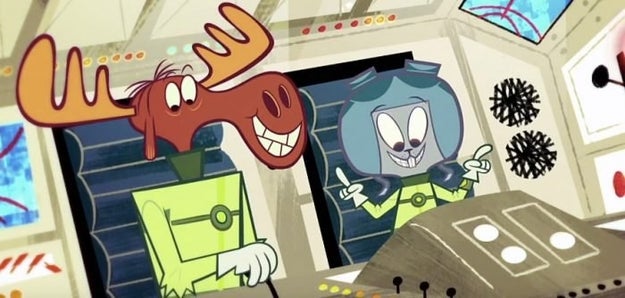 "The series sees Rocky and Bullwinkle "thrust into harrowing situations but end up saving the day time and again. As Rocky and Bullwinkle's innocent and silly ambitions to become rock stars or find lost treasure end up dovetailing with Fearless Leader's sinister plans to take over the world, our heroes are set on a collision course with his notorious superspies Boris Badenov and Natasha Fatale."
Netflix / Via Netflix
May 11th: "Bill Nye Saves the World" Season 3 (Netflix)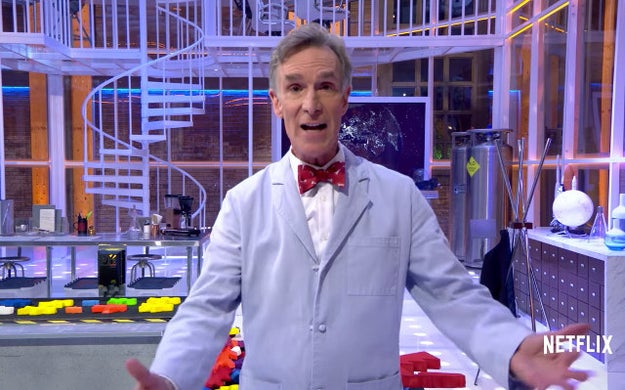 "Emmy-winning host Bill Nye brings experts and famous guests to his lab for a talk show exploring scientific issues that touch our lives."
Netflix / Via Netflix
May 11th: "Evil Genius" Season 1 (Netflix)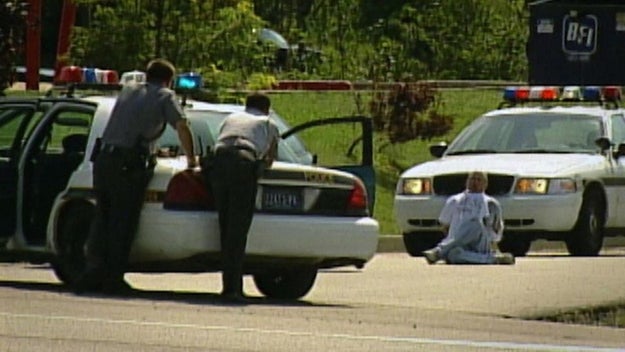 "This baffling true crime story starts with the grisly death of a pizza man who robs a bank with a bomb around his neck -- and gets weirder from there."
Netflix / Via Netflix
May 11th: "The Kissing Booth" (Netflix)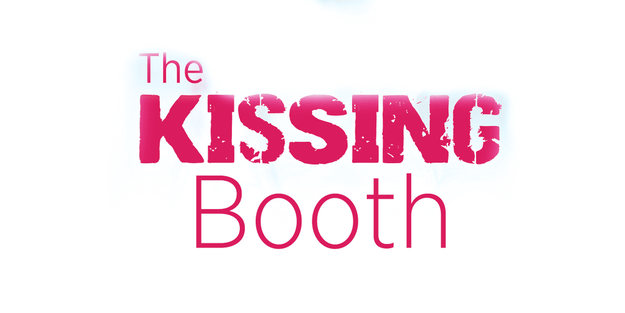 "When teenager Elle's first kiss leads to a forbidden romance with the hottest boy in high school, she risks her relationship with her best friend."
Netflix / Via Netflix
May 12th: "Patrick Melrose" Miniseries (Showtime)
This five-part limited series based on the acclaimed novels by Edward St. Aubyn tracks Patrick (Benedict Cumberbatch) from a privileged but deeply traumatic childhood in the South of France through severe substance abuse in his twenties in New York and, ultimately, toward recovery back home in Britain.
Showtime / Via Showtime
May 18th: "Cargo" (Netflix)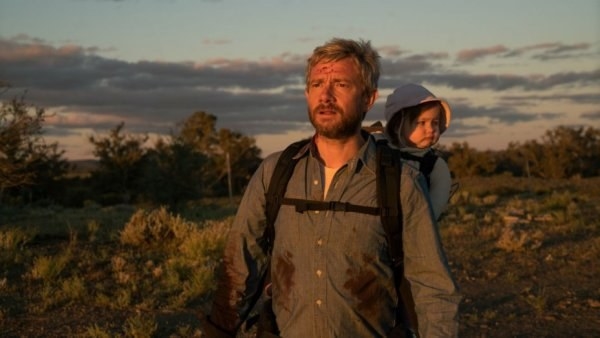 "Amid a terrifying pandemic, a father searches the wilds of Australia for someone willing to protect and care for his infant daughter."
Netflix / Via Netflix
May 18th: "13 Reasons Why" Season 2 (Netflix)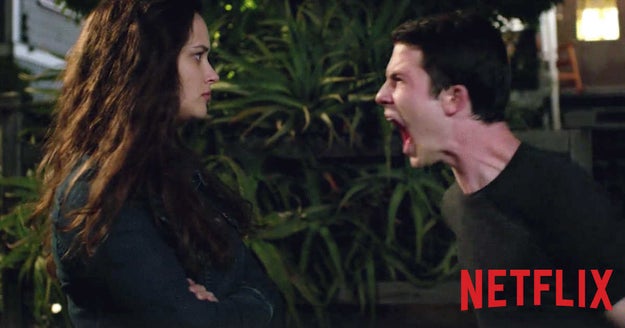 "Season two picks up in the aftermath of Hannah's death and the start of our characters' complicated journeys toward healing and recovery. Liberty High prepares to go on trial, but someone will stop at nothing to keep the truth surrounding Hannah's death concealed. A series of ominous polaroids lead Clay and his classmates to uncover a sickening secret and a conspiracy to cover it up."
Netflix / Via Netflix
May 19th: "Fahrenheit 451" (HBO)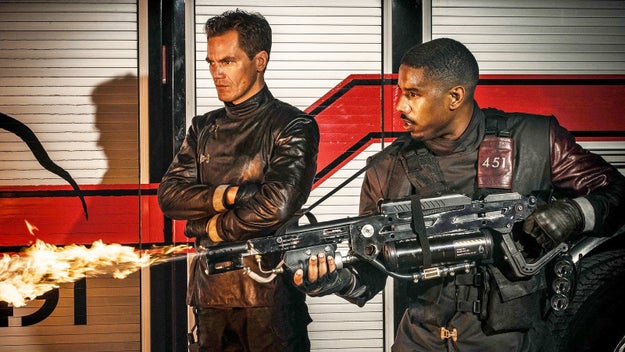 "In a future society where books are banned and burned, a fireman begins to read in secret and discovers an underground rebellion committed to protecting literature."
HBO / Via HBO
May 19th: "The Royal Wedding Live With Cord and Tish" (HBO)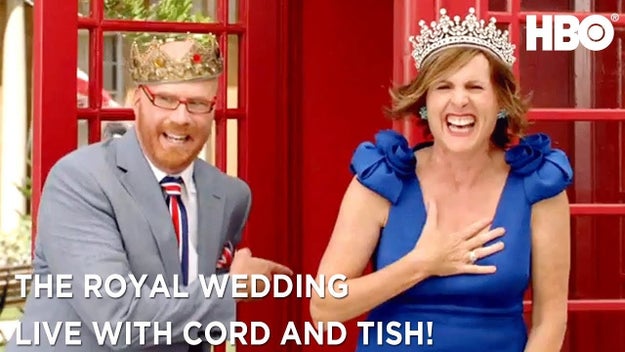 Will Ferrell and Molly Shannon will revive their comedic personas, health and fitness expert Cord Hosenbeck (Ferrell) and L.A. Law alum Tish Cattigan (Shannon), for The Royal Wedding .
HBO / Via HBO
May 21st: "The Final Years" (HBO)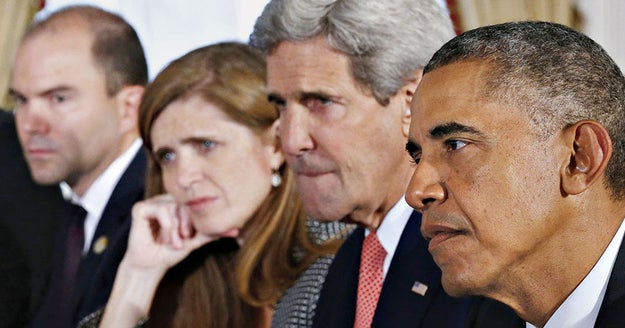 THE FINAL YEAR is Greg Barker insider account of President Barack Obama's foreign policy team during their last year in office.
HBO / Via HBO
May 22nd: "Terrace House: Opening New Doors" (Netflix)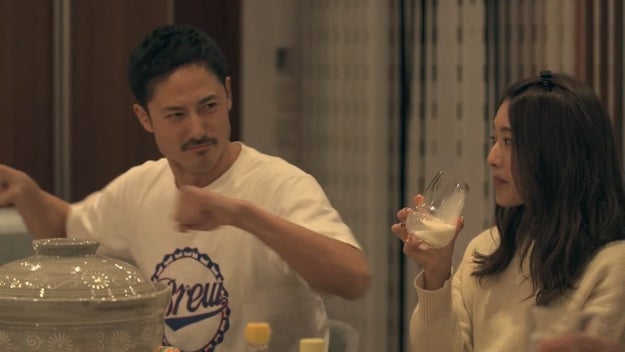 "In the woods of Karuizawa, six strangers meet for the first time. Doors to love are about to open in a place known for sports and natural beauty."
Netflix / Via Netflix
May 25th: "Picnic at Hanging Rock" Season 1 (Amazon)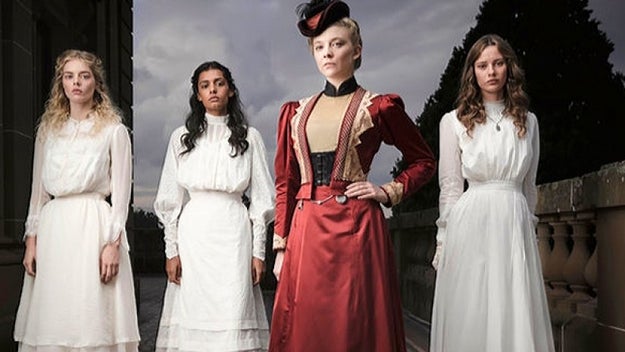 "Picnic at Hanging Rock is a gripping reimagining of the Australian novel that plunges into the mysterious disappearance of three schoolgirls and their governess."
Amazon / Via Amazon
May 26th: "The Tale" (HBO)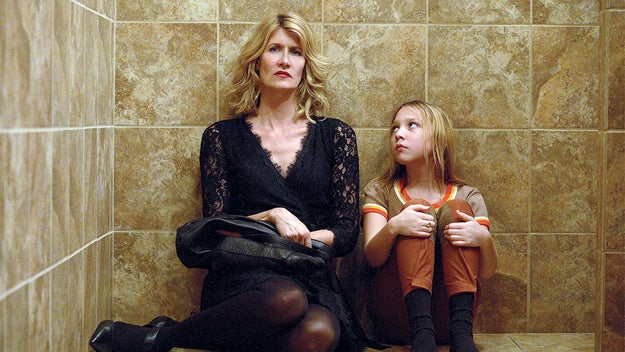 "Dern portrays "Jennifer," a dramatized version of Fox, who must search her memory in order to investigate her first sexual relationship."
HBO / Via HBO
May 27th: "The Break with Michelle Wolf" Season 1 (Netflix)
"Nobody's safe as Michelle Wolf unapologetically takes aim in this weekly topical show that blends sketches with live comedy and in-studio guests."
Netflix / Via Netflix
May 29: "Arrested Development" Season 5 (Netflix)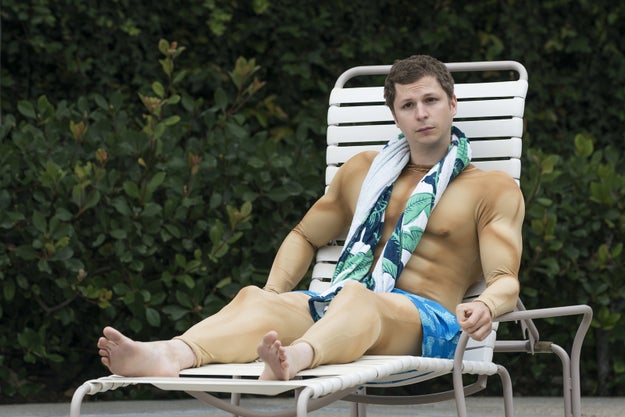 "In the fifth season of "Arrested Development," Lindsay (Portia de Rossi) will run for Congress to become "part of the problem. This leads the family to reunite to shoot footage for her campaign videos. And the "new new beginning" sees them sticking together this time because they think they're getting an award for "family of the year."
Saeed Adyani / Saeed Adyani/Netflix / Via Netflix
May 30th: "Unbreakable Kimmy Schmidt" Season 4 Part 1 (Netflix)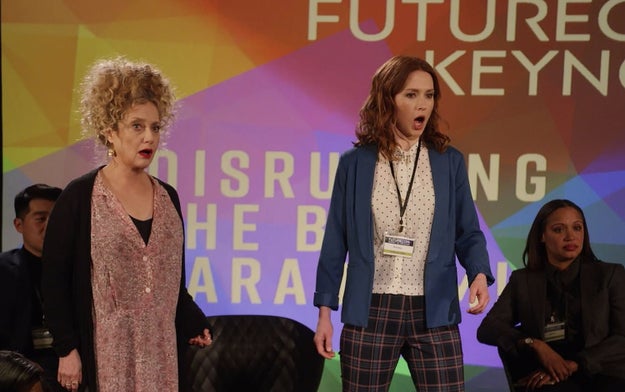 Kimmy Schmidt continues to adjust to the 21st century and learn more about who she really is.
Netflix / Via Netflix
June 3rd: "Succession" (HBO)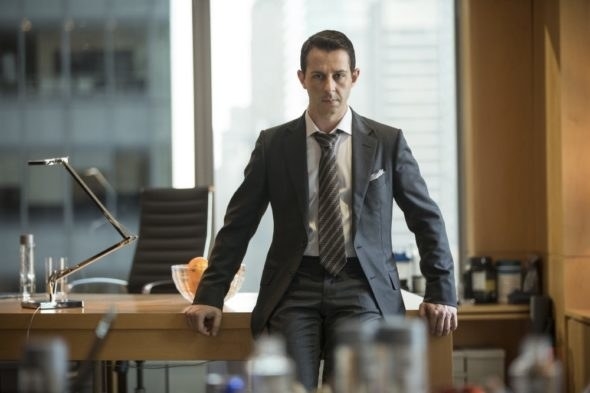 "The Roy family – Logan Roy and his four children – who control one of the biggest media and entertainment conglomerates in the world. The series tracks their lives as they contemplate what the future will hold for them once their aging father begins to step back from the company."
HBO / Via HBO
June 8th: "Sense8" Series Finale (Netflix)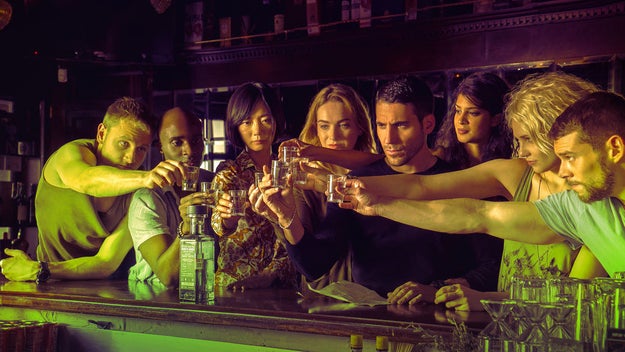 Netflix is giving a proper goodbye to the sci-fi show with a two hour send-off.
Netflix / Via Netflix
June 15th: "Goliath" Season 2 (Amazon)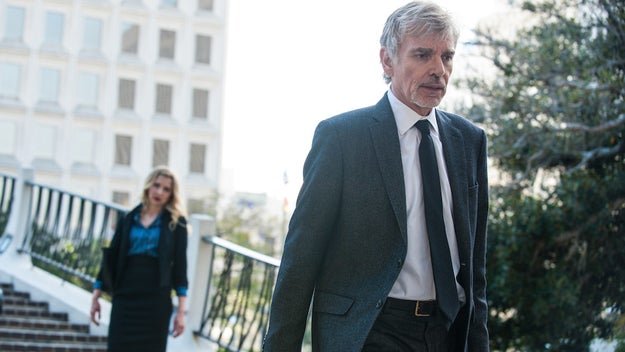 "Goliath follows "a down-and-out lawyer (Billy Bob Thornton) as he seeks redemption. His one shot depends on getting justice in a legal system where truth has become a commodity, and the scales of justice have never been more heavily weighed toward the rich and powerful."
Amazon / Via Amazon
June 17th: "The Affair" Season 4 (Showtime)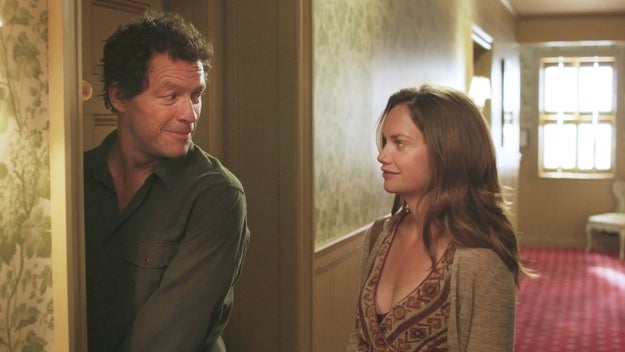 "Season four of The Affair finds Noah, Helen, Alison and Cole in their own orbits, alienated from each other, spinning further and further away from where they all began. Every character is involved in a new relationship, forcing them each to decide if they're ready and willing to leave the past behind for good."
Showtime / Via Showtime
June 22nd: "Marvel's Luke Cage" Season 2 (Netflix)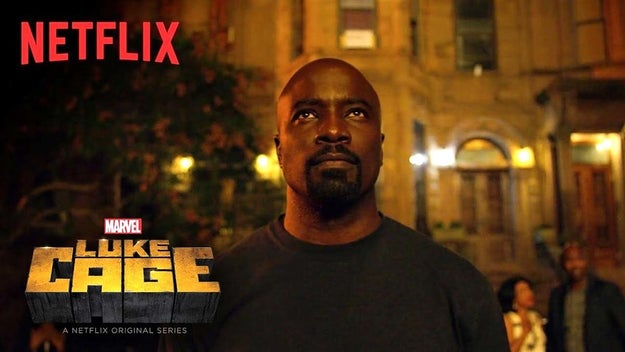 "After clearing his name, Luke Cage has become a celebrity on the streets of Harlem with a reputation as bulletproof as his skin. But being so visible has only increased his need to protect the community and find the limits of who he can and can't save. With the rise of a formidable new foe, Luke is forced to confront the fine line that separates a hero from a villain."
Netflix / Via Netflix
June 29th: "Glow" Season 2 (Netflix)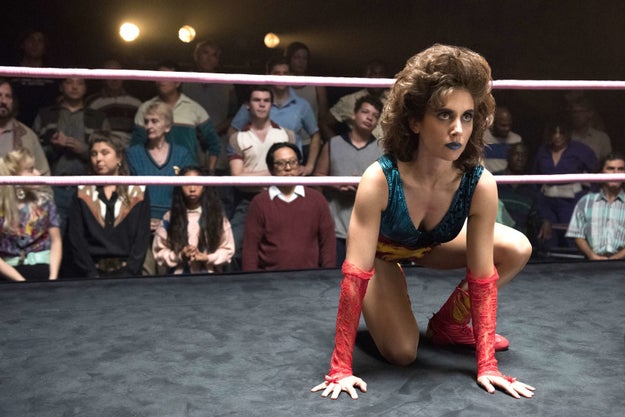 "The series revolves around a fictionalization of the characters and gimmicks of the 1980s syndicated women's professional wrestling circuit, the Gorgeous Ladies of Wrestling "
Netflix / Via Netflix
July 11th: "Harlots" Season 2 (Hulu)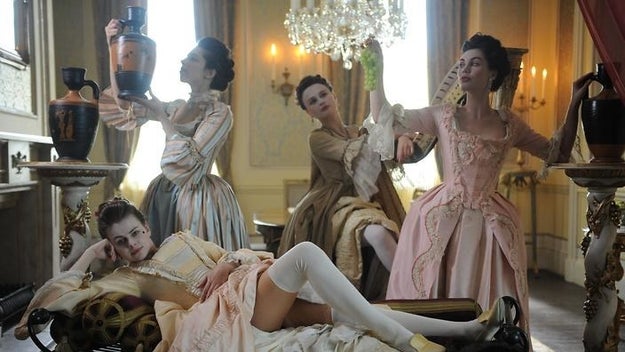 "Harlots centers around two feuding brothels and the bustling sex trade in Georgian London."
Hulu / Via Hulu
July 25th: "Castle Rock" Season 1 (Hulu)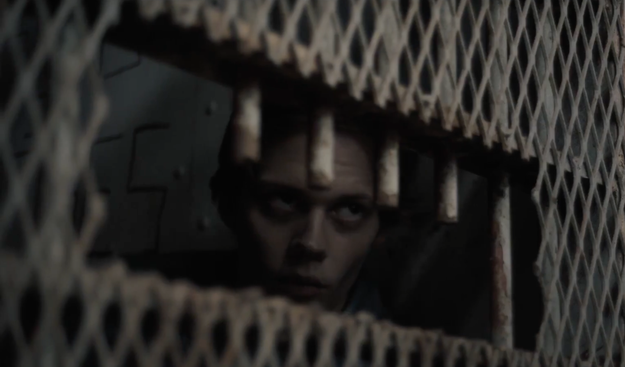 "Castle Rock will combine the mythological scale and intimate character storytelling of King's best-loved works, weaving an epic saga of darkness and light, played out on a few square miles of Maine woodland."
Hulu / Via Hulu
July 31st: "Casual" Season 4 (Hulu)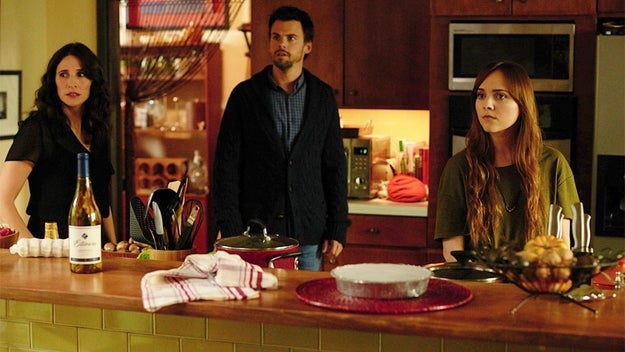 "It centers on Valerie (Michaela Watkins), a newly divorced single mother living with her brother Alex (Tommy Dewey) and her daughter Laura (Tara Lynne Barr).'
Hulu / Via Hulu
August 24th: "The Innocents" Season 1 (Netflix)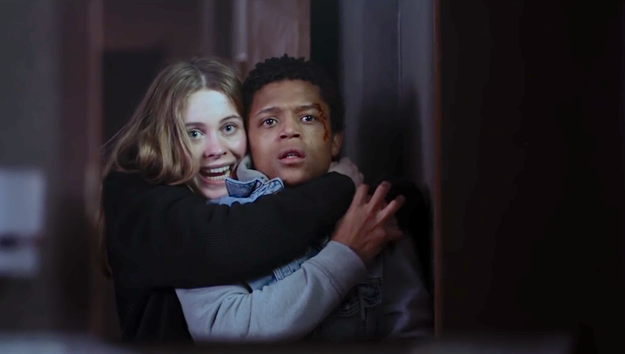 "After running away from home with her boyfriend, young June finds herself in a harrowing new world as she discovers she has a rare and powerful gift. The Innocents (Teaser). Secrets, passions and mysterious forces collide as young lovers embark on an odyssey that will challenge everything they know about the world."
Netflix / Via Netflix
August 31st: "Jack Ryan" Season 1 (Amazon)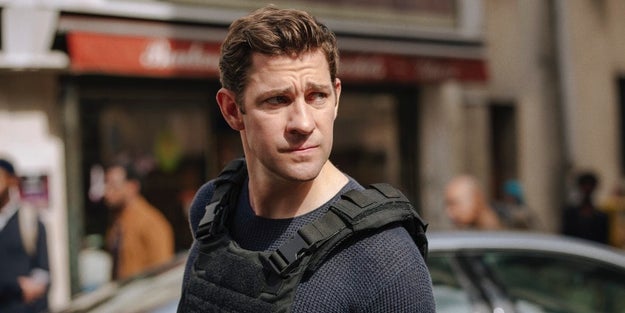 "Tom Clancy's Jack Ryan" follows an up-and-coming CIA analyst thrust into a dangerous field assignment for the first time. The series follows Ryan (Krasinski) as he uncovers a pattern in terrorist communication that launches him into the center of a dangerous gambit with a new breed of terrorism that threatens destruction on a global scale."
Amazon / Via Amazon
Read More